Products and Solutions
SecondScreen Apps and Games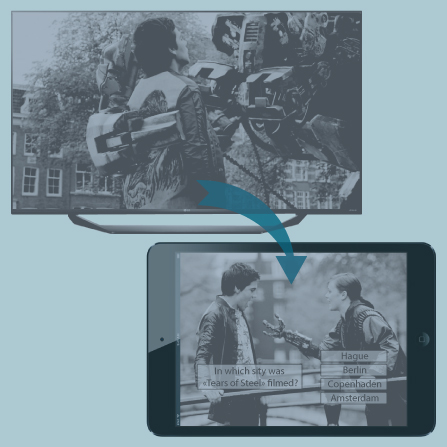 Solution Overview
Cifrasoft SDKs for Second Screen apps and games allow developers to quickly build applications that recognize audio-visual content in real-time and provide enhanced viewing experience. We offer two types of solutions for automatic content recognition (ACR):
Based on acoustic watermarking
Based on acoustic fingerprinting
Learn more
Applications
'Second Screen' Companion Apps
Social TV Apps
Interactive Games
Loyalty Systems
MobilePeopleMeter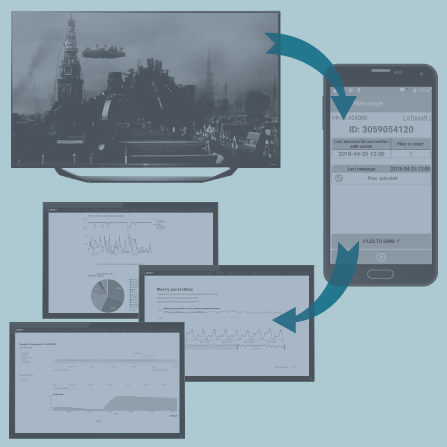 Product Overview
MobilePeopleMeter is the audience measuring solution, which turns mobile phone, smartwatches, or tablet into "peoplemetering" device. MobilePeopleMeter solution relies on patented acoustic signature generation method and efficient audio signature matching algorithms. Mobile implementation allows 24-80 hours of continuous signature generation and logging on mobile phone without battery recharge. Supported mobile platforms: Android, iOS, Windows 7/8/10, Windows Phone and other platforms based on ARM or 0×86 architecture.
Learn More
Applications
Device-to-device Acoustic Communication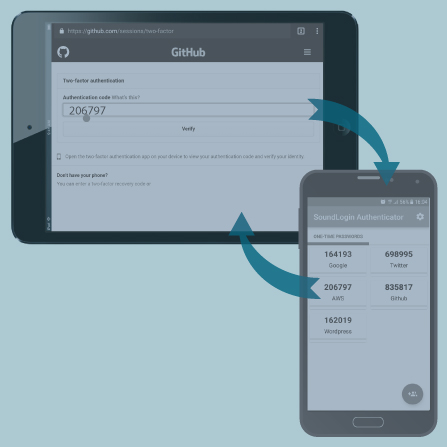 Solution Overview
UltraCode solution allows embedding information into high-frequency audio signals, which is almost inaudible to human ear, but can be reproduced by most PC/TV speakers and picked up by most device microphones. This technology can be used in location-based services, security and proximity-based applications. We provide several variants of UltraCode solution which might be better suited for different applications. Check out SoundLogin.com to see technology in action.
Contact us
Applications
Two-factor authentication
Location-based services
Loyalty applications